X Video release 2day 1/6/18.
Beware of unknown person, Lover, Friends & even husband,selfie. also. Don't play with camera mobile which makes us in trouble. dont allow to take photos or videos without ur permission. Don't allow to take vidoe r photos even for ur personal. The movie tell how the camera mobile are dangerous for the family & to society.
X VIDEOS " film about everyone experienced in day today life with unknown behind them. THIS STORY BASED ON REAL INCIDENTS.
This film about how Porn Websites, makes huge money by creating the temptaion for the people who loves to watch porn videos.They collect porn materials from mobile repair person who sell the videos to website party from mobile which comes for repair. The mobile owner takes video for fun which creates problem. Some people takes video from innocents like Housewives, Working women, College & School girls, Village Women & Girls. Their main plan to make satisfies their viewers and to increase the followers is main object in this film.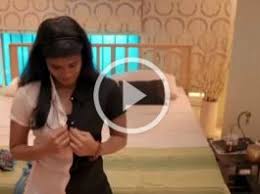 This film is great awareness to all not only women, Gents also affected by porn videos and be alert with our gadget it is working while not using too. Don't click any unknown App's and encourage such website like porn links and attractive offers given by social media your database were hacking by the hackers and porn video providers.
Story Line :-
Manoj get shock when he saw his friend wife in nude which came in watsup so start to find how it came in watsup Manoj who is Journalist, try to find who uploaded it. Due to the video his friend die in suscide because of porn website. How Manoj a jornalist takes the issuse is the subjet.
Vikram and his 4 friends make alliance with overseas fund and started porn video website, initially they hacking from other porn websites. after they planned to provide fresh porn videos. One of his friend Arjun not liked it and came out from this team.
Manoj takes help from his Police Inspector to trace the vikram's team.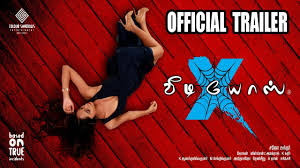 This film must watch by the girls, Ladies Womems to know how dangerous of android mobile and its advanced technology how it is worst for human life. Be care and stay away from it and don't share mobile phone with any one be alert in any time. Be with good behaviour. Don't think you are alone. You are watching by crores and crores visions.
Every actors seems fresh and played their part very well. Photography plus point to this film. Debutant Director ( Director Hari's Assistant ), proves himself with his powerful screenplay and dialogue, Music and Back round Music is good. Especially Editing is crisp one.
Thanks to this film team to given the best messages to this society.
CAST & CREW:-
AJYA RAJ, AKRITI SINGH (INTRODUCING), RIYAMIKKA, VISHWA, SHAN , PRABOOJIT (INTRODUCING),
PRASANNA SHETTY (INTRODUCING), NIJAY, ABHENAV MAHAJIT,ARJUN, MEHER SHEZLY ABHISHEK,
MAGESH MADHU, APARNA NISHAD, NEELAM PANDEY, NEELAM KHANDARE.
EXECUTIVE PRODUCER – SENTHILKUMAR.M, ART DIRECTOR- K. KADHIRR, EDITING -K. ANANDALINGA KUMAR, CINEMATOGRAPHY- VINCENT AMALRAJ, MUSIC- JOHAN, CO-PRODUCED – AJITHA SAJO
PRODUCED BY -COLOUR SHADOWS ENTERTAINMENT, WRITTEN & DIRECTED BY – SAJO SUNDAR.