Movie Review of " Irumbhu Manidhan "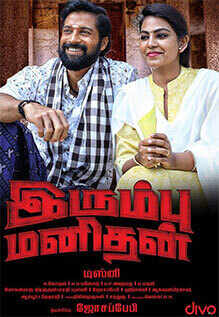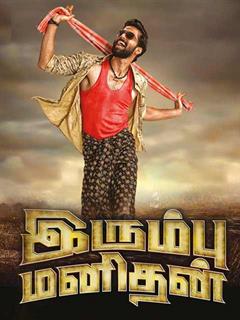 Irumbu Manithan revolves around Sundharam (Santhosh Prathap), a noble-minded person who runs a roadside eatery and lives with his three adopted children. is directed by Disney. The film has  Santhosh  and Archana in the lead roles.  plays an important role. Nishanth, Akhil, Dileep and Madhusoodhanan are in the supporting cast. KS Manoj composed the music and K Gokul cranked the camera. Joseph Baby produced the film.Sundharam adopts two kids and cares for them. Meanwhile, he meets a mentally challenged woman who is pregnant. After the delivery, she dies and Santhosh had to care for that kid too. Not only that he had an habit of giving food to the poorers daily,Ganja Karuppu, who comes to the hotel to steal, gets a job there and assists Santhosh..
Madhusudhan a gangster who takes over any hotels which runs happy wheels excellently good business,Sundharam falls in love, so  Ganja Karuppu  takes him to finalise the girl, When he comes to that she wish to separate the three adopted children, ,he rejects the marriage proposal  for the behalf of his adopted childrens,  Madhu comes to acquire the hotel but fails, Sundharam starts few more hotels in city, and becomes  rich, His childrens who studies in college cheats his father by going  in a wrong way, They fall in love , in that one son's  lover is daughter of Madhu, , Madhu takes this opportunity takes all hotels and even all properties, with help of his son-in-law, noe he comes to platform, what happens next is the movie, The movie a lesson that take a challenge even at grassroot also,  Ganja karuppu takes him from road to his house , . Santhosh acting is quit natural and old getup is superb.A good movie to watch.
Rating 3.5/5