" Asuraguru " movie review.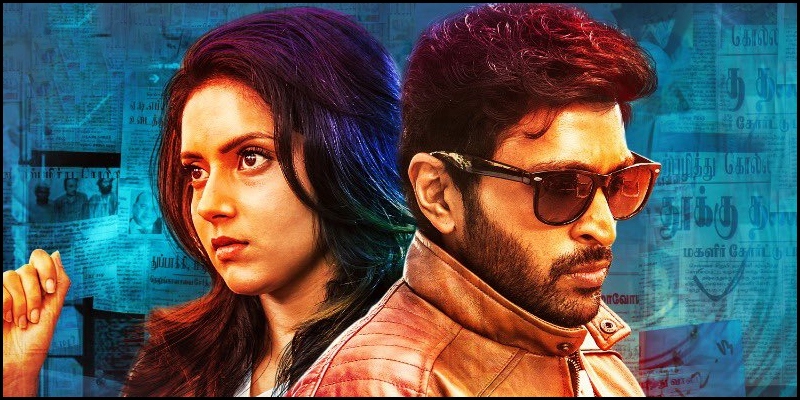 Vikram Prabhu, Mahima Nambiar, Yogi Babu, Naagineedu,  Director: A.Raajdheep
Asuraguru is a 2020 Indian Tamil-language intense action crime thriller film written and directed by A.Raajdheep, produced by JSB. Sathish under JSB film studios banner, dialogues penned by Kabilan Vairamuthu and Chandru Manickavasagam. featuring Vikram Prabhu, Mahima Nambiar.
Shakti (Vikram Prabhu)  Shakti, who becomes obsessed with money from childhood,is well-skilled in the 'art' of executing a crime; in fact, the film begins with an  train scene,  that has Shakti looting off a large amount of freshly-printed currency notes. Manicavasagam a senior cop who handles the case and tries to find the criminal who looted in train. Shathi works in a courier,and loots whenever he gets headache to steel money.  Jagan who is in police department, who is a childhood friend  helps him from a disease, which makes him to steel money. Jamaludheen (Nagineedu), a notorious criminal, approaches a detective agency to trace huge amount of money he lost in a robbery. The agency assigns the case to Diya (Mahima Nambiar) What happen to Shakthi when she finds that he is the robbery. Mahima well suits this character, Yogibabu runs  as a tea shop, with less comedy, The screenplay with action, thriller and suspense makes us to sit with twist  in climax. song and BGM is ok, Vikramprabhu  does justice to the character,his performance is so natural.      A good worth to watch this film.
Rating : 3.5/5